Student Activities Center GUTSWURRAK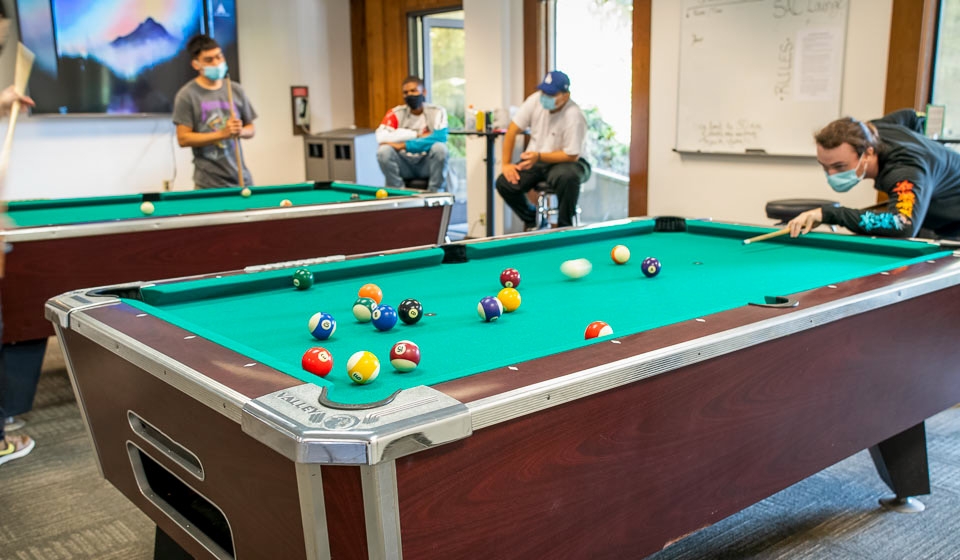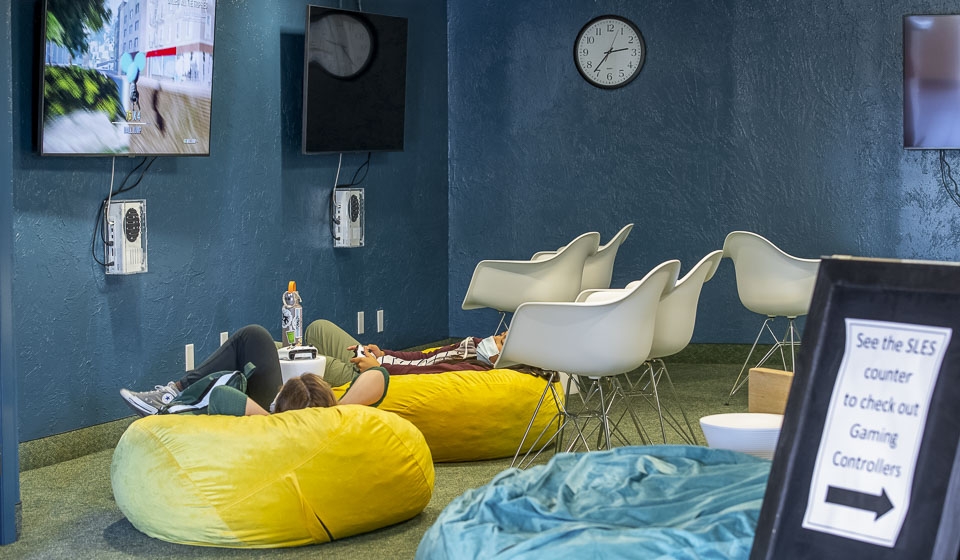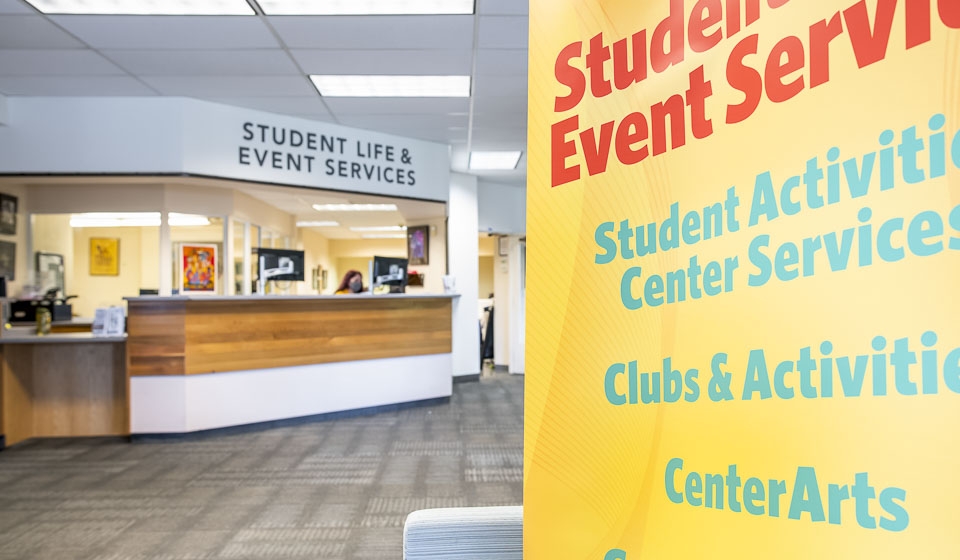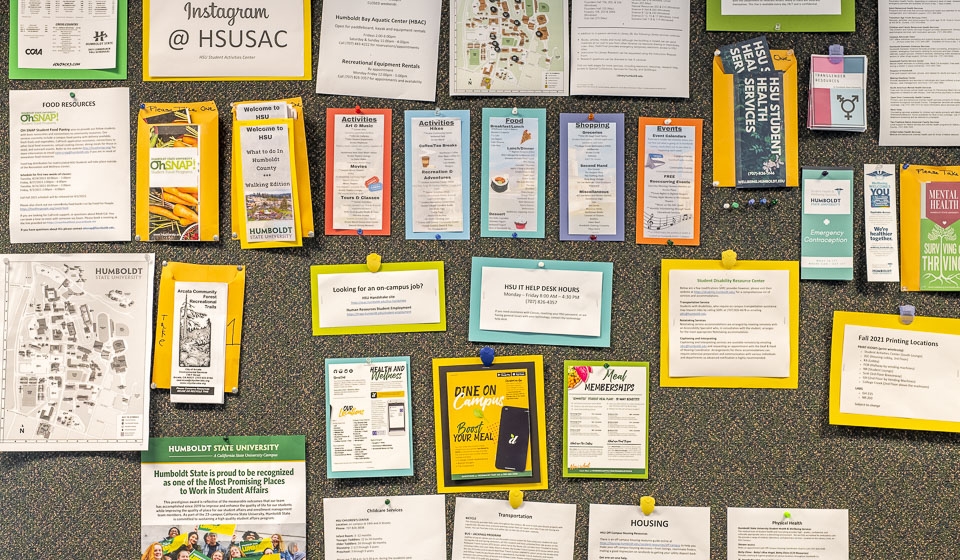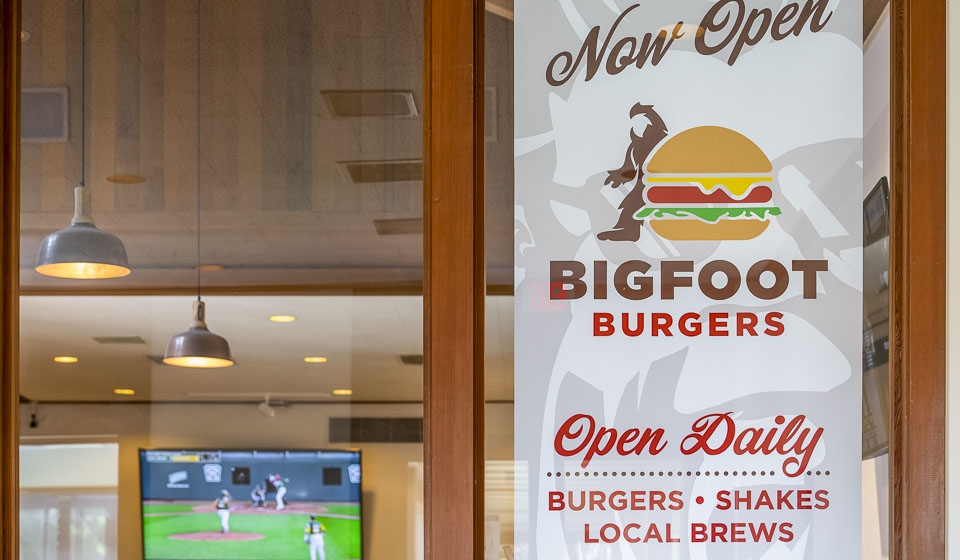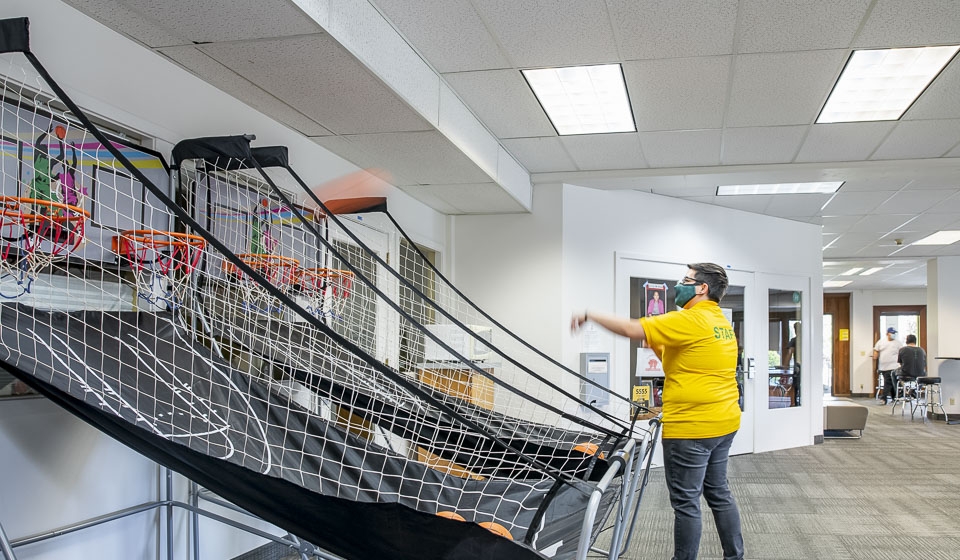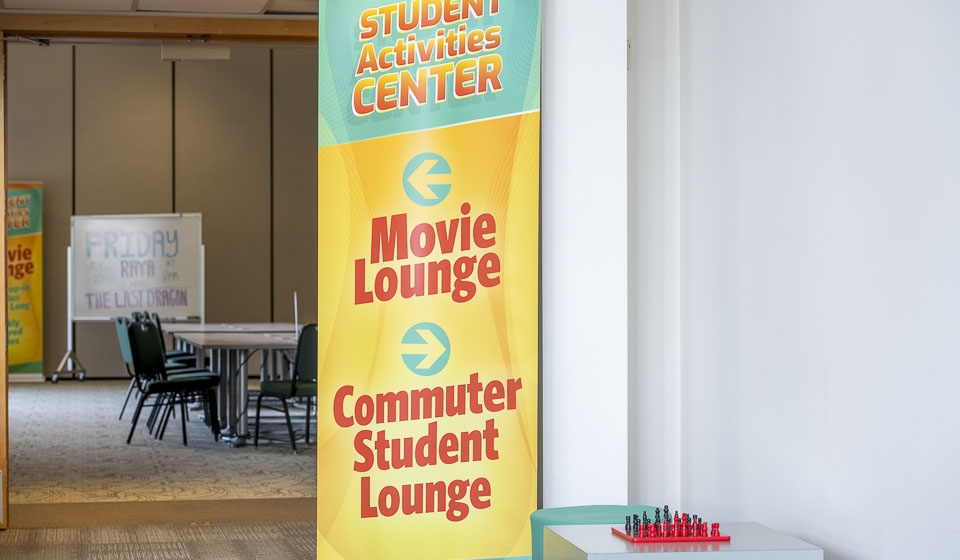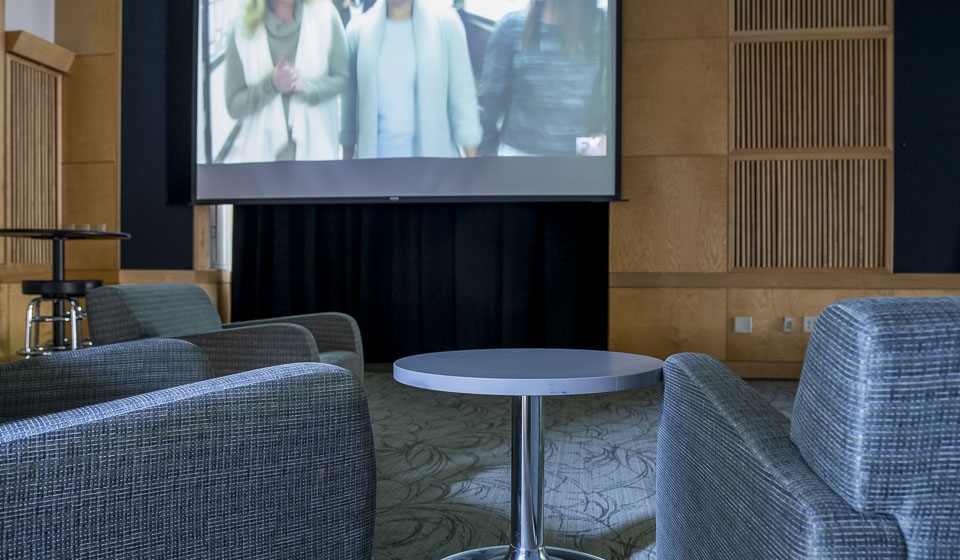 Commuter Student Lounge  -  Movie Lounge  -  Bigfoot Burgers  -  Pool Tables  -  Ping Pong  -  Air Hockey  -  Video Gaming Lounge
The Gutswurrak (pronounced "guts-wuh-dock") Student Activities Center is the heart of campus life. A place where you can find helpful services, connect with friends, engage in a variety of activities, and participate in exciting events. We welcome all members of the campus community in an inclusive environment and through our many spaces and services, provide a central gathering place for out of classroom experiences. Gutswurrak is the Wiyot word for "gathering place."
We acknowledge that the land on which Cal Poly Humboldt is located is unceded territory of the Wiyot people who continue to live and thrive today. It is surrounded by the traditional, ancestral, and present homelands of several indigenous nations including the Hupa, Karuk, Mattole, Tolowa, Wailaki, and Yurok that make up Humboldt County.
Helpful Services, Engaging Activities, and Exciting Events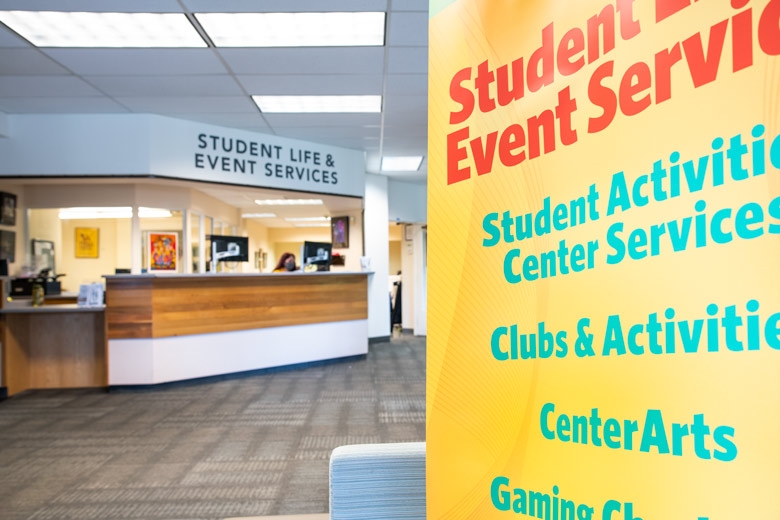 Information Counter - A central point to get answers to questions about Student Activities Center services and other campus information, as well as check out video game controllers, charging cords, or therapy lamps.
Lockers - Lockers are available to rent at the University Ticket Office for $10 per semester. (Lockers are located in the SAC Commuter Lounge.)
Printing - A self-printing station is available in the South Lounge.
Poster Distribution - Get your posters approved for campus posting at the Information Counter.
University Ticket Office - Located in the South Lounge, we sell tickets for many events on campus including Athletics games, CenterArts, and the Deparment of Dance, Music and Theatre. Lockers are also available to rent here for the semester to store belongings. (Open 8 AM-5 PM Monday-Friday, closed weekends/holidays)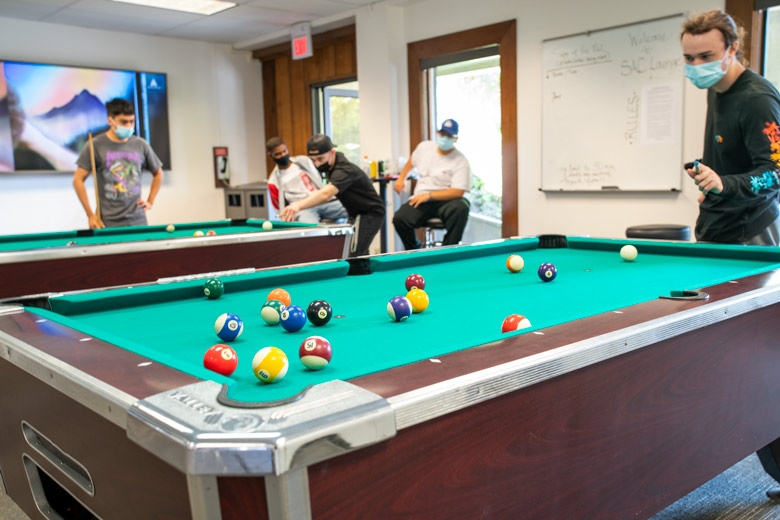 Commuter Student Lounge - A great place for commuter students to relax between classes, with a kitchen, comfortable couches and chairs, TVs, and more.
Movie Lounge - Drop in and catch whatever's playing anytime during our open hours, or join us for one of our special screening nights.
Table Games - We offer (4) billiards tables, ping pong tables, foosball, and more.
Video Games - Two special vintage video arcade games offer Ms. PacMan, and more!
Board Games - Over 20 games at your disposal! All the classics from Monopoly and chess to Sorry.
Gaming Lounge - A casual space to join friends for Egames including Xbox and Switch.
Arcade - (coming Spring 2024) Skee-Ball, Pump-It-Up Dance Arcade, World Cup Soccer Pinball and more.
Lumberjack Lounge (coming Spring 2024) - A casual space to relax with friends, read a book, or study.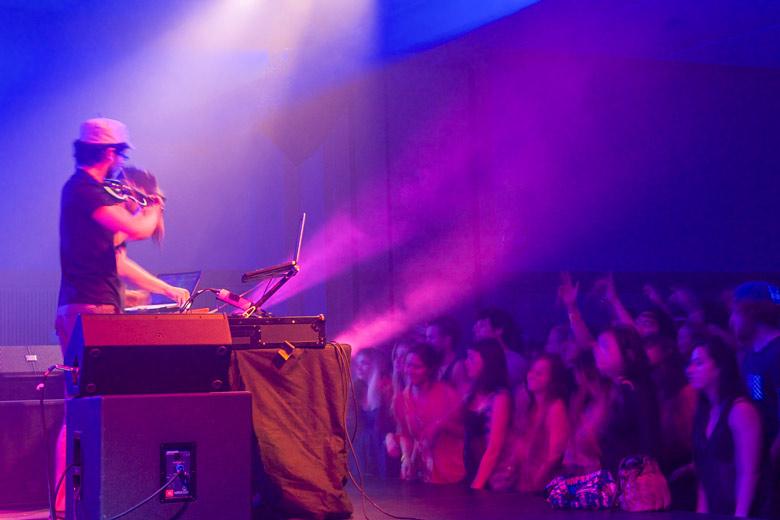 Wellness Wednesdays - Don't miss the Bob Ross Paint Nights, Mario Kart Tournaments, Lego Night, Succulents and Paint, Pool Tournaments, or holiday themed craft nights.
Thursday Nights at the SAC - Trivia Nights, Karaoke, Open Mic, Bingo, and more!
Friday Movie nights  - Bring your friends and enjoy free popcorn & snacks!
Music on the Quad - make sure to check the calendar for the latest happenings during the 12-1pm hour.
Special Events:
SAC's Halloween Party -  October 28, 2023
Late Night Breakfast at the J - December 11, 2023
Casino Night - March 23, 2024
Lumberjack Days - April 22-26, 2024
Green & Gold Concert - April 27, 2024
Late Night Breakfast at the J - May 6, 2024
SAC Fall 2023 Hours

Monday                   7:30 AM - 10 PM
Tuesday                   7:30 AM - 10 PM
Wednesday            7:30 AM - 10 PM
Thursday                 7:30 AM - 11 PM
Friday                       7:30 AM - 11 PM
Saturday                        1 PM - 11 PM
Sunday                           1 PM - 9 PM
 *Hours are subject to change during holidays, campus breaks, and campus closures*