Are you a student who wants to host an event on campus? You have come to the right place! The Jackpot is a funding source available to students and student groups who want to put on events that will enhance the student experience and community as a whole at Cal Poly Humboldt! Get support from the Office of Student Life and Funding Board Coordinator every step of the way! Apply Today!
 Want to decide how this money is spent? Join the Funding Board!
The funding board is a student collective composed of representatives from different student groups, organizations, and campus departments whose primary goal is to review student proposed event funding requests for approval. Have a first hand look at new proposed campus events and support your peers in making their event dreams a reality!
We are not currently hiring for the funding board. Reach out to SAFB@humboldt.edu to be notified when new postions are available.
NEWS & UPDATES
The Funding Application will open FRIDAY OCT. 6TH for events starting in NOVEMBER
Please review the event timeline prior to submitting your applications and ensure all event details are included. Although the application is open we are still onboarding our new Student Board members. Please be patient with us. As applications are received you will be contacted via email for the application review timeline. We appreciate your understanding!
Questions? Email us at SAFB@humboldt.edu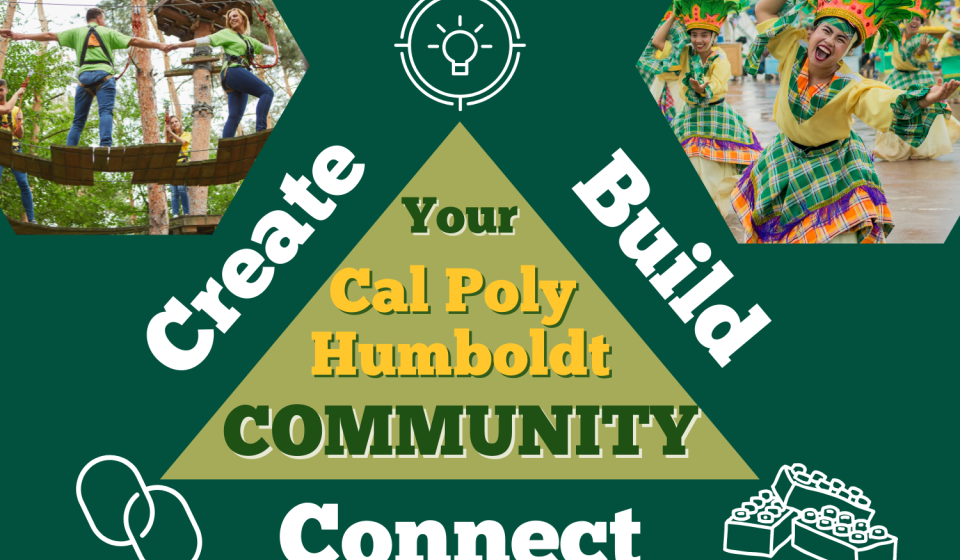 APPLY TODAY
FAQ
FAQ
Can it be combined with other funding sources such as AS grants? Yes, feel free to utilize other funding options to build the budget you need.
Can we use this funding to help put on a fundraiser? No, the primary goal of events put on with this funding should be to engage, cultivate, and build our campus community without a financial burden.
How do we use the money once it is awarded? You will work closely with the Funding Board Coordinator and Staff to plan your event. They will assist with every step of the process.
Can I use this funding for an event during winter/summer break? No, this funding is only available for events hosted during the Fall and Spring semesters
Can this funding be used for an event only open to my particular club or department? No, these events cannot be restricted to one specific demographic but welcome and open to the entire campus community.
Can staff or faculty apply for this funding for department hosted events? No, this funding is for STUDENTS & STUDENT GROUPS/RSO'S. 

D

epartment collaborations are allowed and welcomed but students must be the primary event organizers when using this funding
How much can we request? We have an individual event cap of $1500 and a request cap for 3 times per year. We ask that you be mindful of your event expenses. Our hope is that this funding will allow many students/student groups the opportunity to host events that support and enrich the campus community as a whole. 
For a full overview of the Funding Board's rules and regulations CLICK HERE
What can this money be used for?
What can this money be used for?
Catering/ Refreshments;

Publicity (flyers, posters, newspaper ads, etc.);

Travel & lodging costs for speaker/performer;

Film rights;

Non-permanent supplies;

Equipment rental;

Clothing or costumes ONLY when integral to the event (ie. cultural events) pending SAFB Coordinator approval;

Decorations;

Tournaments & Games (Non-fundraisers);

Fees for speaker/performer;
Be a Board Member
Be a Board Member
As a board member you...
Are a representative of student organizations or a campus department
Review event funding applications & ensure they meet requirements
Vote to approve funding to students and student groups to host their own events
Requirements:
1 academic year commitment (minimum)

Attend  training at the start of each semester

Attend application review meetings twice a month

Maintain GPA of 2.0 or higher for Undergrad/ GPA 3.0 or higher for Post Baccalaureate
We are not currently accepting new applications for board members. If you are interested in being notified when new positions open please reach out to SAFB@humboldt.edu